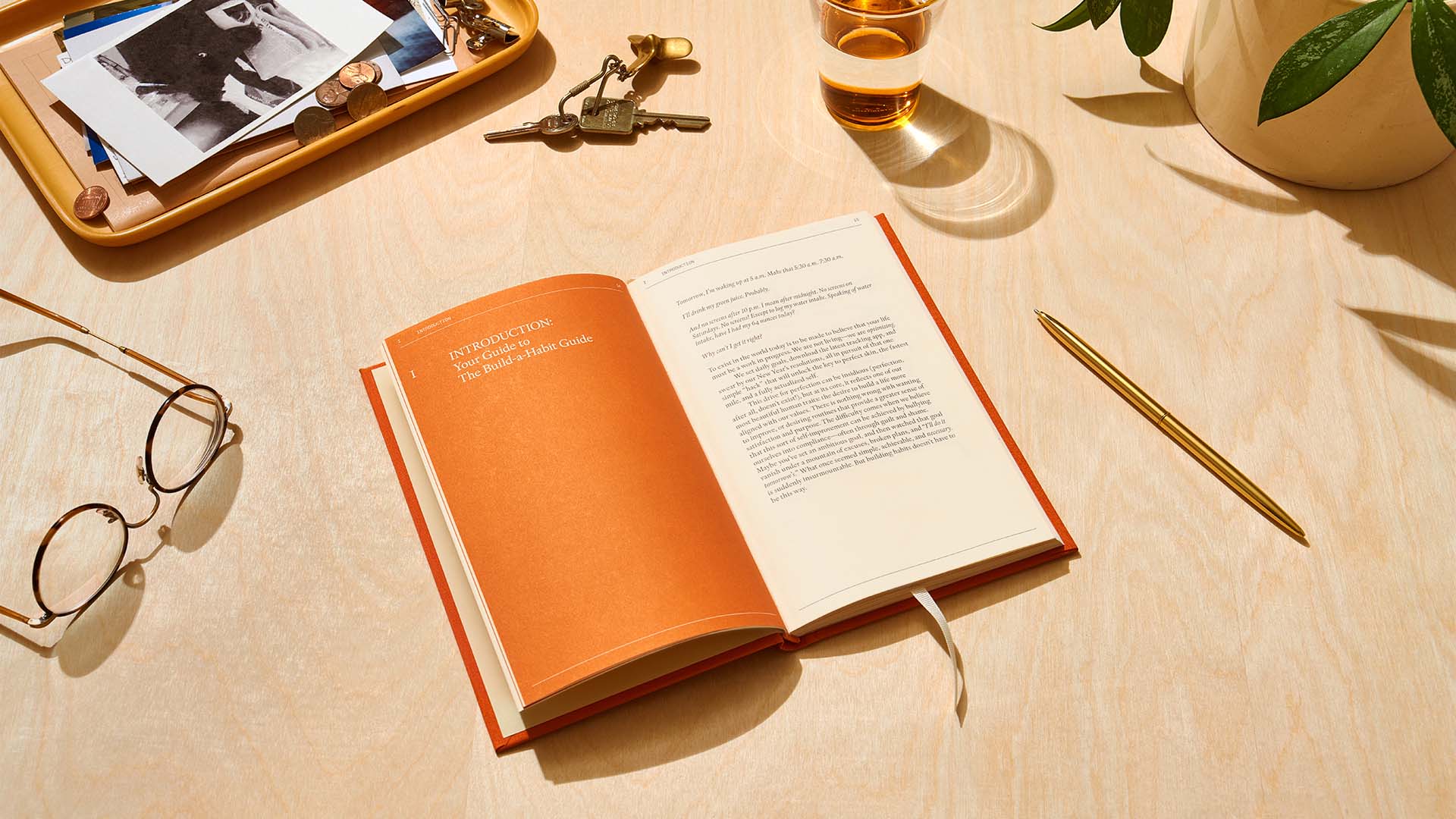 Expert Tips: Navigating The Build-a-Habit Guide Entries (With Examples)
By the Therapy Notebooks Team
The Build-a-Habit Guide is a 10-week program that helps you build a habit (and learn the process of building habits) from start-to-finish. It includes the following key exercises:
Choose Your Habit - brainstorm and prioritize which short, simple, and frequent-enough habit that you'd like to commit to.   
Create Your Habit Plan - identify your habit cues by noting what will happen before, during, and after your habit of choice.  
Repeat & Refine - 4-weeks of daily and weekly check-ins so you can repeat your habit, and identify what works and what doesn't. You'll have an opportunity to refine your plan as you put your habit into action.
Track Your Progress - maintain your progress with quick and easy tracking entries.
To give you more insight into how you might use the different exercises for your unique habit, we've included a few additional examples and commentary to help you get more out of your 10-week program. 
Create Your Habit Plan
Repeat and Refine
Our Review:
These entries are helpful in normalizing the experimental nature of building habits. In the "Create Your Habit Plan" exercise—specifically the "Before" and "After" sections—you'll notice that the entries show a few crossed-out sections, before the user circled the cue that they finally selected. You'll notice that there are a number of options to choose from as you design your plan, and it may take a few tries to figure out which might work best for your day-to-day schedule.
Similarly, in the "Daily Check-In," you'll notice that the user did not actually complete their habit that day. The important thing to note here is that the entry encourages you to reflect on what might have prevented you from doing your habit, and what you can do to address that obstacle in the future. Here, the user came up with a very practical and helpful idea: keeping their phone in an area where they would meditate in the morning, so that the phone itself is a cue for remembering to meditate (along with their before, during, and after plan!). 
Questions?
Our experts are here to help. Submit your questions to askanexpert@therapynotebooks.com and we'll do our best to answer them.
This article is not therapy or a replacement for therapy with a licensed professional. It is designed to provide information in regard to the subject matter covered. It is not engaged in rendering psychological, financial, legal, or other professional services. If expert assistance or counseling is needed, seek the services of a competent professional.