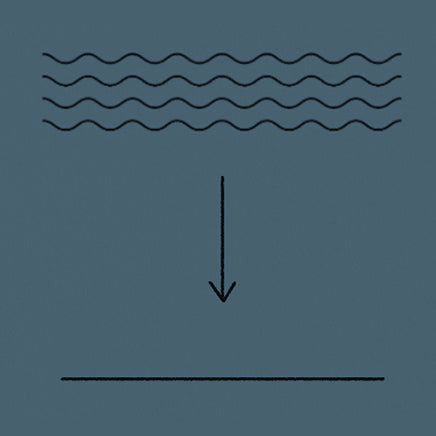 WHAT IS ACT & DBT?
The late 1900s brought a "third-wave" of therapies that sprung from the origins of Cognitive Behavioral Therapy (CBT). Psychologists Steven C. Hayes and Marsha M. Linehan developed their own evidence-based ways of relating to pain to build a life of meaning. Hayes developed a modality called Acceptance and Commitment Therapy (ACT, pronounced "act"), influenced by Relational Frame Theory (RFT), and Linehan introduced Dialectical Behavior Therapy (DBT) [1] [2].
ACT is a promising intervention for experiences such as chronic pain, anxiety, and depression. It has proven to increase one's "psychological flexibility" [3] [4]. You can remain open and connected to your circumstance and reaction, choose a valued direction, and take action. ACT is rooted in the belief that pain and suffering are different: pain is normal, suffering is optional.
DBT emerged out of a need to help people experiencing deeply intense emotions and attachment trauma. A highly-structured treatment program, it is the only empirically supported treatment for Borderline Personality Disorder (BPD) [5]. The modality has also proven to be effective for people across the mental health continuum managing conditions like anger, depression, disordered eating, and addiction [6] [7].
While it can be tempting to avoid, deny, and distract from what hurts or isn't working, DBT and ACT challenge us to face pain.
ACT and DBT ask you to turn your chin slightly, again, further, to embrace a shift in thinking and doing. Both are shaped by spiritual traditions. Both prompt us to consider the mind and its connection to language and the body. Both encourage paying attention to the present moment. Both ask participants to watch, accept, and detach. Both train to accept the unacceptable, reconsider if something is truly a catastrophe, and control the extent to which we suffer. Both are at the core of our second product, The Field Guide for Depression.
There's a thought and there's an urge.
Pain is here and we continue living.
I'm experiencing envy and gratitude.
The last example is what it means to be "dialectical" or holding two opposing truths at the same time [8]. Similar to how CBT reframes "all-or-nothing" or "black-and-white" thinking to consider many possibilities, DBT embraces "both-and" in replace of "either-or." What if you made a list of everything that caused you pain, put it in your pocket, then prepared an elaborate meal, focusing on each step of the recipe? ACT teaches us we can carry the weight of our past while acting on new behaviors that fit our values.
APPLYING ACT & DBT
The most traditional form of DBT lasts 24 weeks in-person. Six weeks are devoted to four skills: mindfulness, interpersonal effectiveness, emotional regulation, and distress tolerance. In a group or one-on-one setting, participants set and track goals, complete exercises, and practice skills like "coping ahead" (identify a problem, visualize coping with this effectively).
DBT follows biosocial theory—the idea that environment and biology affect the way a person experiences and notices emotions, and the extent to which they can restrain certain behaviors [9]. Both the person and their environment form the other. They might notice slight changes in facial expressions or tone and feel intense fear. They might be flooded with grief and can no longer function. Blurt something without thinking. Immediately self-harm, assume the worst.
Options for seeking mental health treatment continue to widen. Telehealth services evolve alongside blended in-person and online offerings and smartphone apps and virtual reality [10].
ACT wants you to choose between two paths: a life of control and avoidance or a life of growth and flexibility [11]. The principles of ACT: mindfulness, acceptance, defusion, values, committed action, and the observing self.
This might mean contemplating your life purpose by exploring your values. The Field Guide for Depression includes a section to narrow your top 3-4 most important values, reflect on why they're important to you, and decide how to implement them into your day-to-day life. Another option is noticing your thoughts by looking at your pain rather than from the pain. In this subtle distinction, you can remember you are capable of reframing your thoughts, which shape your feelings and actions. This triangle carries momentum which sustains ongoing change.
ACT and DBT have the potential to help reset relationships with the self, others, and the environment.
Free download or worksheet
This article is not therapy or a replacement for therapy with a licensed professional. It is designed to provide information in regard to the subject matter covered. It is not engaged in rendering psychological, financial, legal, or other professional services. If expert assistance or counseling is needed, seek the services of a competent professional.