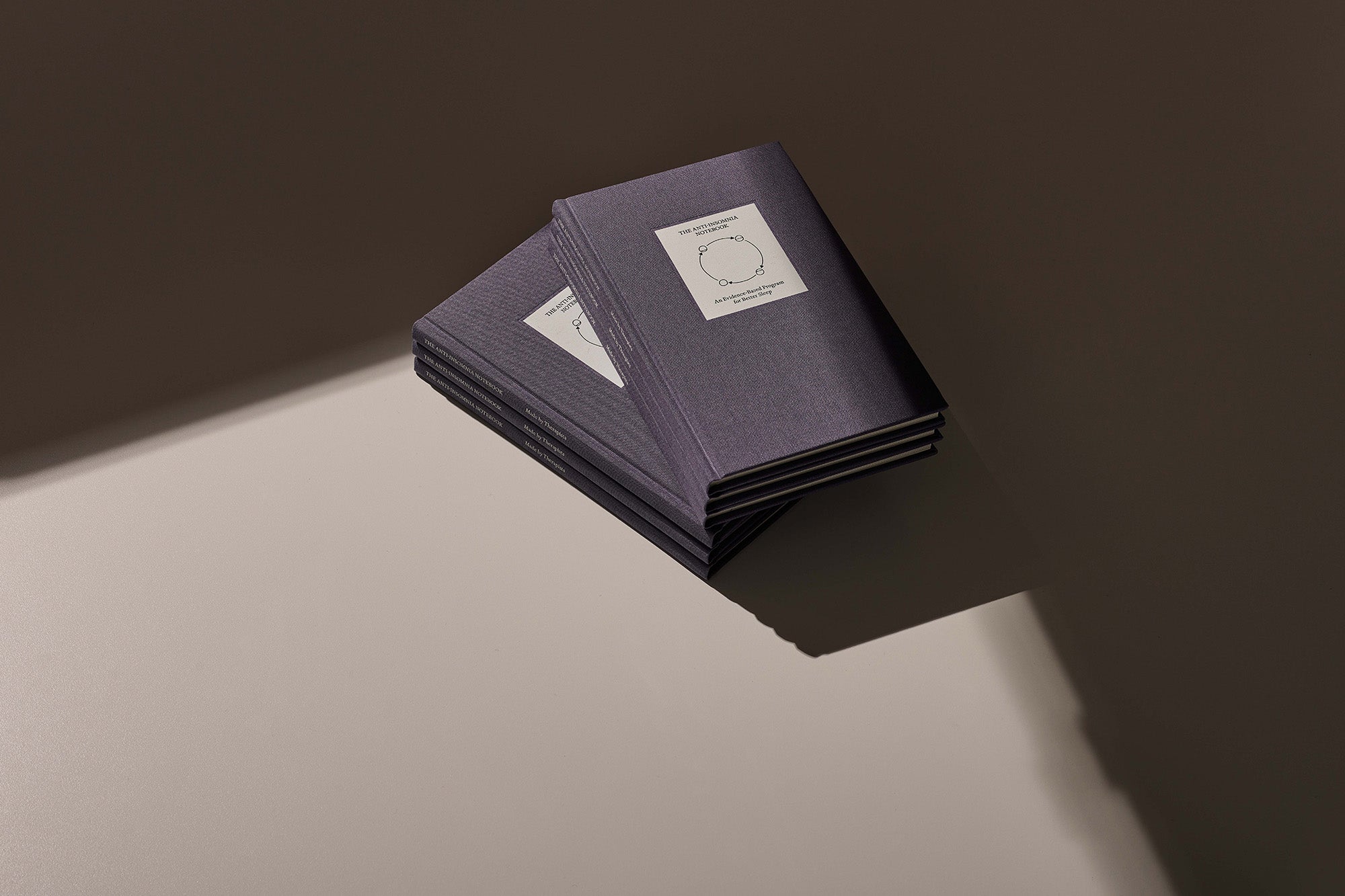 Expert Tips: Understanding in The Anti-Insomnia Notebook Entries (With Examples)
By the Therapy Notebooks Team
The Sleep Log is at the crux of Cognitive Behavioral Therapy for Insomnia. It serves as the data you gather on a daily and weekly basis to inform how and when you adjust your sleep. We provide an additional example to make the sleep logging experience more accessible and Dr. Brandon Tong's commentary to help you get more out of your experience.
Suggested Use:
Take a few minutes to read the sample entry and review your own sleep log entry to spot any differences, and any ways you might incorporate Dr. Brandon Tong's recommendations.

Dr. Brandon Tong's Review:
This sample entry is helpful in showcasing how someone might approximate the time they've spent in bed. It can be daunting to think that you need to put an exact time for each row. Instead, take this sample entry's approach by estimating durations to the closest half hour.

Also notice how this individual used the "Additional Notes" section—it's great that they jotted down the different variables that impacted their sleep: whether that was taking sleep medication, using their phone, or otherwise. This additional context can give you more insight into what might be impacting your sleep quality and quantity.
Dr. Brandon Tong's Recommendation:
Try taking 1-2 minutes to reflect on what happened during the night, and logging that in "Additional Notes." Did you get up in the middle to use the restroom? Did you check your phone? These small actions can inform how you adjust your routine and sleep schedule.
Questions?
Our experts are here to help. Submit your questions to askanexpert@therapynotebooks.com and we'll do our best to answer them.
This article is not therapy or a replacement for therapy with a licensed professional. It is designed to provide information in regard to the subject matter covered. It is not engaged in rendering psychological, financial, legal, or other professional services. If expert assistance or counseling is needed, seek the services of a competent professional.