of
Therapist Pick
4.9 Stars
The Therapy Journal
A Guided Reflection Space for Your Therapy Sessions
$57.68
Be the co-pilot of your therapy sessions and capture insights that lead to progress in The Therapy Journal. This notebook equips you with the structure and space to get the most out of your sessions. You'll organize your thoughts to prepare for sessions, keep track of insights, and be empowered as an active participant of your growth journey.

Over 70 journaling session prompts for thoughtful self-reflection
Guided pre and post-session entries to help you prepare and reflect
20 structured, easy-to-use session entries that help you organize your thoughts
Goal check-ins to reflect on your progress
Therapist FAQs when you need some help navigating the process
This notebook is filled with 272 pages of 75 gsm cream paper for a smooth & fluid writing experience. 
Hardcover, with a thread-sewn, flat-lay binding. Linen cover material. Heat-sealed ribbon. 
(LxWxH): 8.5" x 5.5" x 0.63", 0.84 lb.
WHO THIS HELPS
Are you struggling with what to talk about in your therapy sessions? Do you find yourself unsure of whether you're making real progress? Bring focus and clarity to your sessions with this guided notebook to co-create your own journey.
WATCH: A look into The Therapy Journal (0:43)
INSIDE THE BOOK
INSIDE THE BOOK
How This Journal Works
Get the most out of therapy with clear therapist guidance and structure. You'll have 20 session entries to organize your thoughts before, during, and after sessions.
Page 17
How This Journal Works
INSIDE THE BOOK
Setting Your Goal
Therapy is a big investment. Identify what's most important to you, so you can work towards effective change with your therapist.
Page 18
Setting Your Goal
INSIDE THE BOOK
Session Preparation
Each session entry starts with a call to pause. Taking a few moments to guage how you're doing ahead of your session can go a long way.
Page 28
Session Preparation
INSIDE THE BOOK
Topics for This Session and Session Notes
Prioritize what you want to talk about with the limited time you have with your therapist.
Page 30
Topics for This Session and Session Notes
INSIDE THE BOOK
How This Book Helps You
Find out why therapists love when their clients use The Therapy Journal. This top selling journal will help you get the most out of your therapy experience.
Page 8
How This Book Helps You
Uncover what you really
want to talk about.
From working through past experiences to crucial in-the-moment needs between sessions, The Therapy Journal is your safe space to talk about what's really on your mind. You can gather thoughts, reflect, and prepare for sessions ahead, so you get the most out of your therapy.
Thrive in therapy.
The Therapy Journal helps you facilitate your own growth outside of one-on-one therapy time. You'll be empowered to take inner work further—and improve the change you want to see, outside of sessions.
Frequently Asked Questions
CUSTOMER REVIEWS
PERFECT TOOL! It helps me reflect in the moment and get the most out of my therapy sessions! I am definitely making improvements significantly faster and more thoroughly because of this tool.
— Morgan P.
So many things to LOVE! As someone who manages their own mental health through therapy, medication, and a variety of self-help workbooks AND is a licensed therapist by trade, I've found these journals/workbooks to be tremendously helpful for myself and for the clients that I've suggested should try them out.
— Michelle H.
I have a tough time speaking in therapy and by keeping notes daily I am able to remember key points and can bring them up to my therapist. Otherwise I would forget and I would never improve.
— Parker D.
Helpful tool to maximize therapy. This is a useful way to both prepare for and process therapy appointments. It provides just enough guidance but allows for flexibility of use.
— Amy B.
Helpful for my scatterbrain and bad short-term memory. I actually really enjoy using this notebook. I don't have a very good short-term memory so it helps to sort my thoughts out and keep me on track for my weekly sessions.
— Mira C.
I just have to say this is probably one of the Best Buy's I have ever made, The prompts really help me dig deep inside and discuss what I'm really going through and how I'm really feeling and it helped me to identify my emotions when I've never been able to do that before I am so grateful for this book.
— Desiree R.
Customer Reviews
Write a Review
Ask a Question
07/06/2022
Bill C.

United States
Great to help prepare; great to utilize for follow up.
This is a very well organized journal. Has excellent structure for preparing for therapy, referencing during a therapy session, and most importantly recording information that is needed for effective follow up that's ensuring the value of the therapy. It has an easy way to set goals and key issues that need to be discussed and addressed and is very easy to use in practice. It is very practical and super helpful journal and one that really helps to organize so that therapy sessions are optimized in terms of their effectiveness in treatment.
07/02/2022
Justin

United States
Improving the quality of care I receive
Now that I have had a session with my therapist after starting my Therapy Journal, I can say that in those 45 minutes I felt way more ready and fully present than I have ever felt in therapy. As someone who benefits from having a structure I can lean on and who has always had trouble having successful outcomes with advisors, therapists, managers, etc., I'm excited about how this journal will help keep me on track between sessions. Plus the journal itself is a beautiful object and has been an interesting conversation starter with housemates and friends about mental health and therapy.
06/30/2022
Libby S.

United States
Really great resource
I didn't expect that I'd like this so much, but it's everything I needed it to be. It's a dedicated place to keep short notes ahead of sessions, so I can keep track of my recurring thoughts and feelings in a way that's ultimately useful.
06/28/2022
Brittany

United States
Double Your Benefits
The Therapy Notebook is great tool to help organize thoughts, track progress, and collect all notes from your therapy sessions. This book came out at the perfect time for me--i was trying to come up with a system to keep track of thoughts, identify patterns, document goals, and all the nuggets i gain from my therapy sessions. Problem solved with this notebook!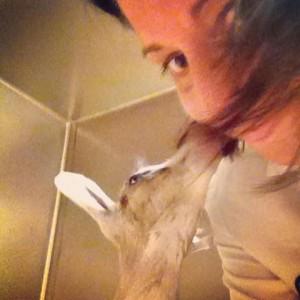 J
06/13/2022
Joanne

United States
Great resource for those who don't have a lot of time to journal
I enjoy journaling and working through processing emotions, events, and feelings with the written word. But as a busy professional with small children, I don't have the time to devote as much to this task as I'd like. Using the therapy journal and anxiety journal is great for me because writing an entry takes only a few minutes. And on the days I have more time to process things, there is the option of writing more in the blank pages towards the end. I'd recommend these journals to anyone who wants to keep up journaling and writing with limited time to do so.