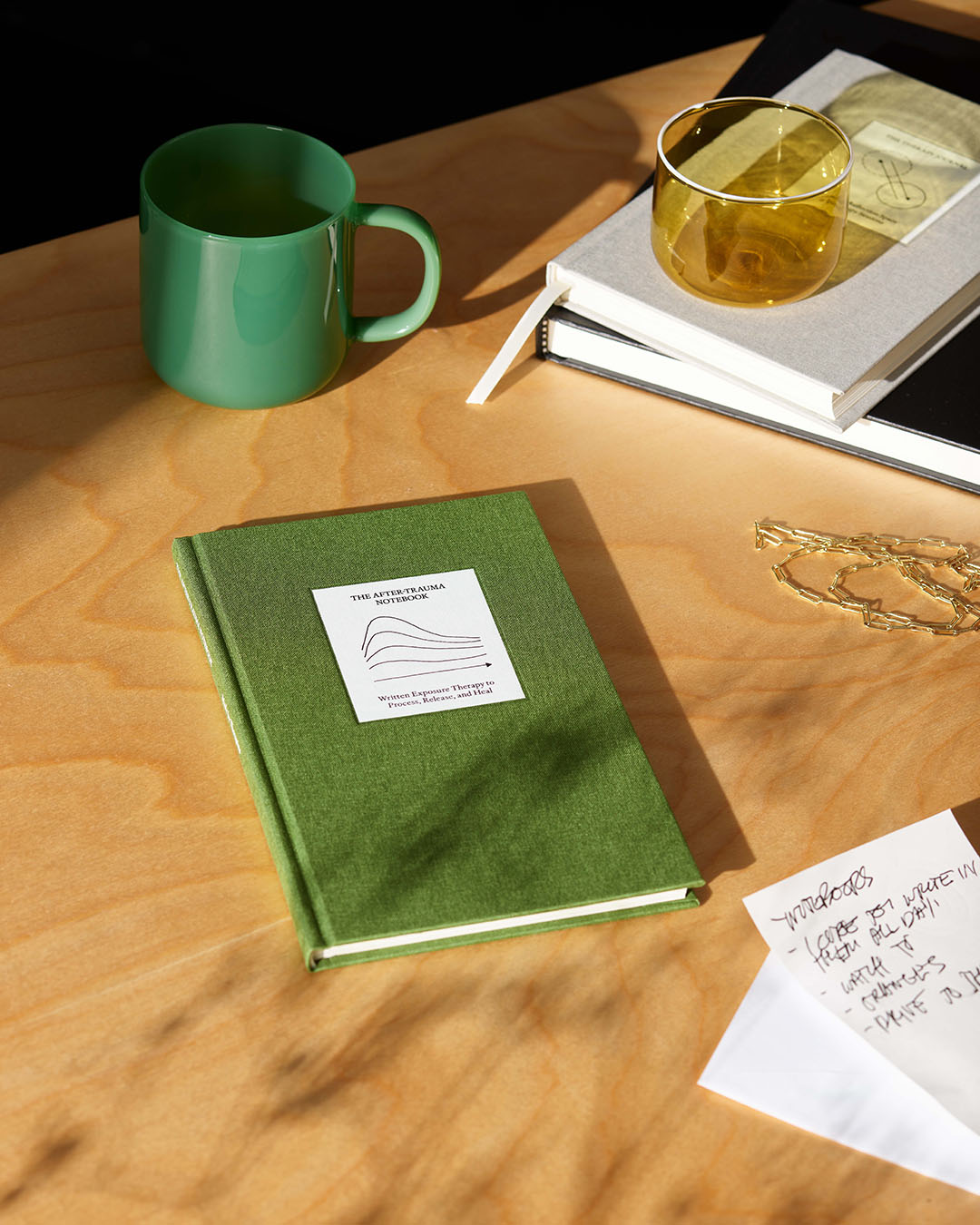 Expert Tips: Getting Started with The After-Trauma Notebook
By Dr. Diana Hu, Clinical Advisor
You're looking to get started with your new The After-Trauma Notebook—and we're here to help. 
We worked with one of our clinical advisors—Dr. Diana Hu—to share a few tips on how to approach this five-week program in a compassionate and intentional way.
Tip 1: Rest assured—it's okay to feel nervous. 
Recognize that while it may feel daunting initially, you are capable of doing this work, and that many people have reported starting to feel some relief after the first or second writing sessions in their Written Exposure Therapy 5-week program. 
Tip 2: Schedule your journaling sessions ahead of time.
It's common to experience internal resistance towards writing about a traumatic memory. Being proactive and intentional about when and where you'll complete each week's session will increase the likelihood of your follow-through. 
Tip 3: Select a single memory with this additional resource.
Selecting a single memory gives you the opportunity to focus on thoroughly processing the most impactful memory, without becoming too overwhelmed. If you're having trouble identifying the specific memory to focus on, you can use this exercise for some structured help. 
Tip 4: Complete the full five weeks of writing.
People want to stop writing early for a number of reasons. Sometimes, people want to stop because they think they've written sufficiently about the memory, and that there isn't more to unpack. Others want to stop because they experience more distress and anxiety after writing. Both of these reactions are normal. But by continuing to write, you'll learn how to manage those feelings of discomfort and restlessness, and more thoroughly process and release the memory.
Questions?
Our experts are here to help. Submit your questions to askanexpert@therapynotebooks.com and we'll do our best to answer them.
This article is not therapy or a replacement for therapy with a licensed professional. It is designed to provide information in regard to the subject matter covered. It is not engaged in rendering psychological, financial, legal, or other professional services. If expert assistance or counseling is needed, seek the services of a competent professional.