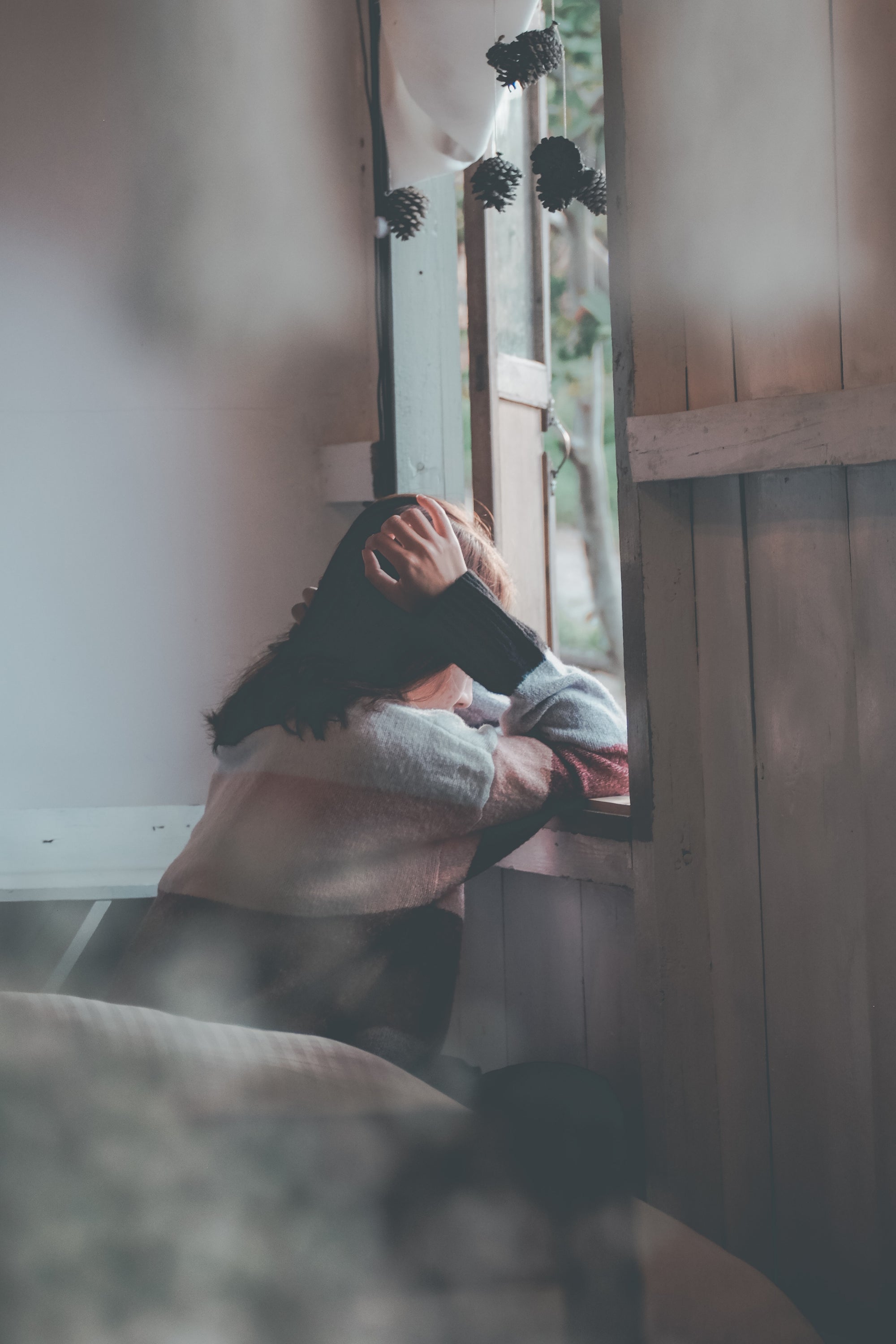 THE STATE OF THINGS
With global crises and the rise in technology, more people are recognizing their need for support to cope with stress and change. Clients often seek mental health treatment for various life transitions, alongside managing symptoms of anxiety, depression, insomnia, trauma, and more.
With a higher demand for therapy , and a relatively lower supply of therapists, making sure you get the most of the hour you have with your therapist is increasingly important. Therapists have created a guided journal to enhance your time in therapy—whether you regularly attend, are thinking about it, or are just starting out. The Therapy Journal is an easy-to-use, discreet companion for your unique moments to heal.
HOW TO GET THE MOST OUT OF THERAPY
From Therapy Journal's Lead Clinician, Diana Hu, PsyD
The Therapy Journal is based on clinical research and practice. These come from my observations of strong working therapy relationships and my research investigating what makes courses of therapy successful in decreasing reported symptoms. Here are a few helpful considerations to make the most of your time and financial investment in therapy:
Prepare for openness and honesty with your therapist. You don't need to lay everything out with them from the get-go, but recognize that therapy is a 2-person relationship to which you bring 50%. When you are able to share your thoughts, feelings, and opinions, your therapist is better able to understand you and tailor their style and approach accordingly. This includes sharing when things feel uncomfortable to talk about or when you are afraid of being judged by the therapist.
Stay engaged in therapy through the rest of the time. When you keep in mind themes or key takeaways from your session, your attention and focus might shift, letting you notice reactions, interactions, or patterns you hadn't before. Even without actively trying to change your behavior, this shift can be used as a building block and "data" to foster the kinds of change you're wanting.
Know what you'd like to see change. Therapists are most effective when you have something you want to work on because it means you will be motivated to do the "work" of change, which often includes discomfort. Identifying for yourself what you would like to see different in your life, and even knowing why can help establish a shared goal for you and your therapist to build toward.
These points can help you orient or re-orient within your therapy experience, with the idea that  your therapist will be better able to understand you and therefore help you.

To learn more about Diana Hu, visit Meet Our Experts.
Q&A WITH DIANA HU
Why journal through therapy?
While therapy is a wonderful way to verbally process, lots of thoughts likely go through your mind over the course of the week and it can be difficult to make sense of them or to hold on to them for your next session. Having a companion journal gives you an opportunity to note them as they're coming up, then reflect on your week before the session so you can highlight the thoughts or moments you want to talk about.
We also know that writing engages a different part of your brain to organize and consolidate learning. Taking time to write down your thoughts after a session helps you to mentally review what happened, engrain it in your mind, and reflect on it during the week.
Should I tell my therapist I'm using this?
Sure! This journal is open-ended in a way that works with various therapists' styles. If they know you'll already have the structures that are integrated in the journal, they may be able to utilize and integrate them into your therapy (for example, by asking about your journaling during the week, providing specific prompts, or encouraging a particular mindfulness moment before session). Using the journal also demonstrates your commitment to being an active partner and collaborator in the therapy process!
How do I set a goal and measure progress while also knowing that therapy isn't linear?
We recognize that "progress" looks different person-by-person and wanted to allow for many definitions of progress. The goal setting section is defined quite broadly, and allows for a range of possibilities. Therapy goals often range from "I want my symptoms to alleviate" to "I want to better understand this pattern I'm seeing" to "I want to process and reflect on my week in a safe place." Later on, the goal check-in is focused on your subjective experience of therapy and taking time to reflect on your process so far.
Should I journal with the provided prompts, or on things my therapist and I talked about?
The journal prompts are there as a resource if you want it. If you already have thoughts you want to jot down, or a topic to reflect on, go ahead and use the weekly journaling space for that!
What if I forget to bring my notebook to a session? And how do I integrate the Therapy Journal with the journals I already use?
The Therapy Journal is primarily focused on highlighting the key points of your therapy sessions and carrying them through the time between sessions. You may have other journals that have an overlapping focus (for example, a particular skill that helps with anxious moments, or a gratitude practice), and utilizing them in conjunction can be a well-rounded way to approach your overall mental health and wellness. You can also incorporate prompts, skills, and practices from other journals into the journaling space on the Therapy Journal, or use them as needed for any particular situation.
My therapist gives me worksheets as homework between sessions. How can I balance the homework and filling out the journal?
Feel free to take a flexible approach! You can use the journal as an additional reflection space from your worksheet, extra lines for practice, or as a space to consider other thoughts or feelings.
How are the notes from during the session different from my reflections or takeaways after?
The notes during the session are for you to jot down things in the moment—maybe your therapist phrased something a certain way that you want to hold on to, or you thought of something you want to mull on later.
The reflection afterwards is used to think back through on "what did we actually talk about?" to help integrate new learning. It can be difficult to sift through multiple examples or thoughts that might come up in response to a moment while you're talking to your therapist, so the post-session reflection gives you a space to revisit those thoughts or feelings.
You can order the Therapy Journal for your sessions today. Read more from Diana here.
This article is not therapy or a replacement for therapy with a licensed professional. It is designed to provide information in regard to the subject matter covered. It is not engaged in rendering psychological, financial, legal, or other professional services. If expert assistance or counseling is needed, seek the services of a competent professional.