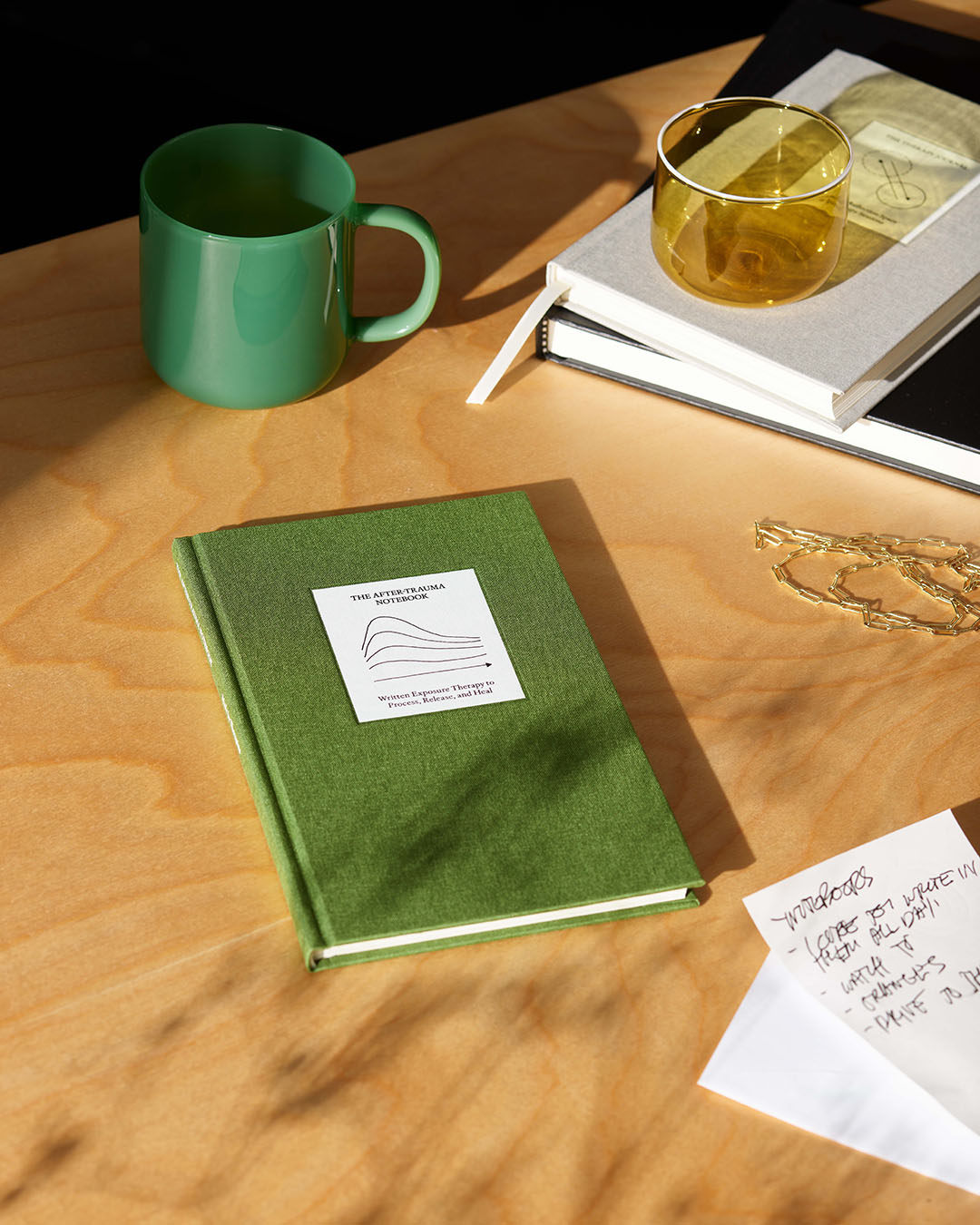 Expert Tips: More Approaches to Expressive Writing for The After-Trauma Notebook
By the Therapy Notebooks Team
Aside from Written Exposure Therapy—which The After-Trauma Notebook guides you through—there are many other journaling approaches that can help you process stressful and less traumatic experiences on a day-to-day basis. Dr. Diana Hu shares a simple and effective journaling exercise you can do for daily moments.
Suggested Use:
Review Dr. Diana Hu's guidance on expressive writing and journaling for everyday moments. Consider how you might incorporate these prompts and guidelines into your journaling routine.
Journaling Guideline 1:
Write about the topics that weigh most heavily on your mind. You can identify these by considering what you ruminate about the most.

Journaling Guideline 2:
Write for yourself—not for anybody else! Don't worry about grammar or how well you tell "the story."

Journaling Guideline 3:
Give yourself 20 minutes of continuous writing time.

Journaling Guideline 4:
Give yourself 20 minutes of continuous writing time.

Journaling Guideline 5:
Consider the following prompts and aspects of the situation or thought patterns as your journal:

What did you think of the situation? What did you feel in the moment?

How did you respond? How effective was your response in achieving your long-term goals?

What did you learn about yourself from this situation?

How might the others involved in the situation think and feel about what happened?

What went well and what went poorly? What was within (and out of) your control?

How do your previous experiences influence how you think or feel about the situation?
Journaling Guideline 6:
Be careful of ruminating. If you notice that you are repeating yourself, try to approach the topic in a different way by using one of the questions above.
Questions?
Our experts are here to help. Submit your questions to askanexpert@therapynotebooks.com and we'll do our best to answer them.
This article is not therapy or a replacement for therapy with a licensed professional. It is designed to provide information in regard to the subject matter covered. It is not engaged in rendering psychological, financial, legal, or other professional services. If expert assistance or counseling is needed, seek the services of a competent professional.