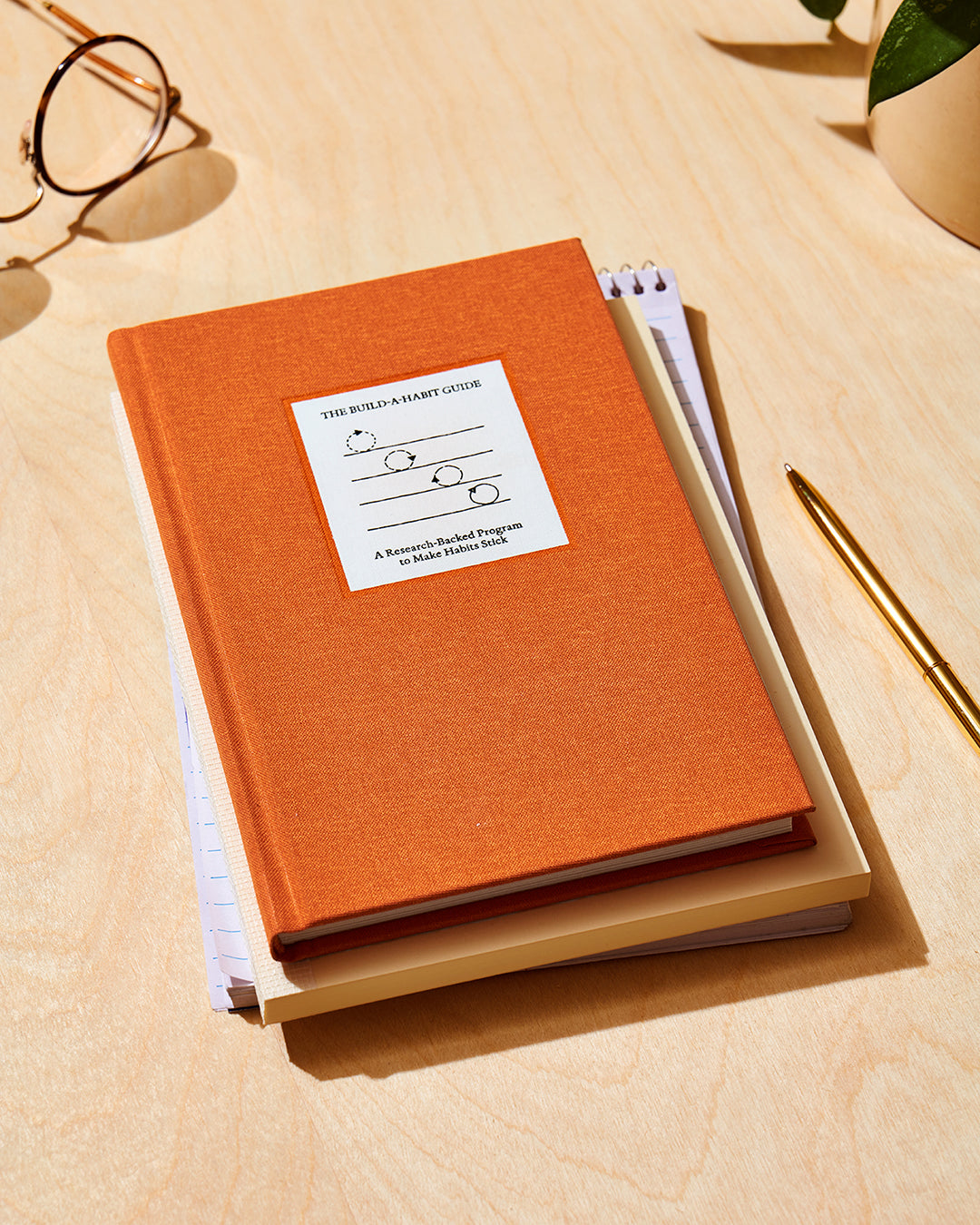 Meet The Build-a-Habit Guide
By the Therapy Notebooks Team
"Every good that is worth possessing must be paid for in strokes of daily effort."
—William James, American Psychologist and Philosopher
In our work creating rigorously researched, empathetic, and accessible notebooks for mental health, we've worked with over a hundred clinical psychologists and licensed therapists. Time and time again, they've told us: one of the foundations of healing—of truly flourishing—is a consistent daily routine that prioritizes self-care.
Building and maintaining a consistent daily routine is, of course, easier said than done.
In our busy world, we all know that it can feel simpler and safer to stay the same. How do you bring yourself to step out of your comfort zone when change feels so hard? So we started with this question: how can we empower people to change behavior for the better—and how can we make that process a little easier and a lot more engaging?
That's how The Build-a-Habit Guide was born.
We partnered with a habit scientist and experienced clinicians to create this practical, creative, and scientifically sound guide to help you learn how to build habits with staying power. The Build-a-Habit Guide was shaped by the understanding that behavior change is not one-size-fits-all, and that truly meaningful progress involves room to make mistakes, and a willingness to discover what works for you. The experience you're about to embark on is the first of its kind and is backed by cutting-edge research. By the time you complete the guide, you'll have developed skills to reliably build consequential habits for life.
We know that implementing one new habit is not a cure-all, and the journey to change can be bumpy. But we also know this is one meaningful step in the right direction; and through this process, you'll gain the skills to continue building a life grounded in your personal values—a life that supports who you want to be, and how you want to live.


Shop The Build-a-Habit Guide now.