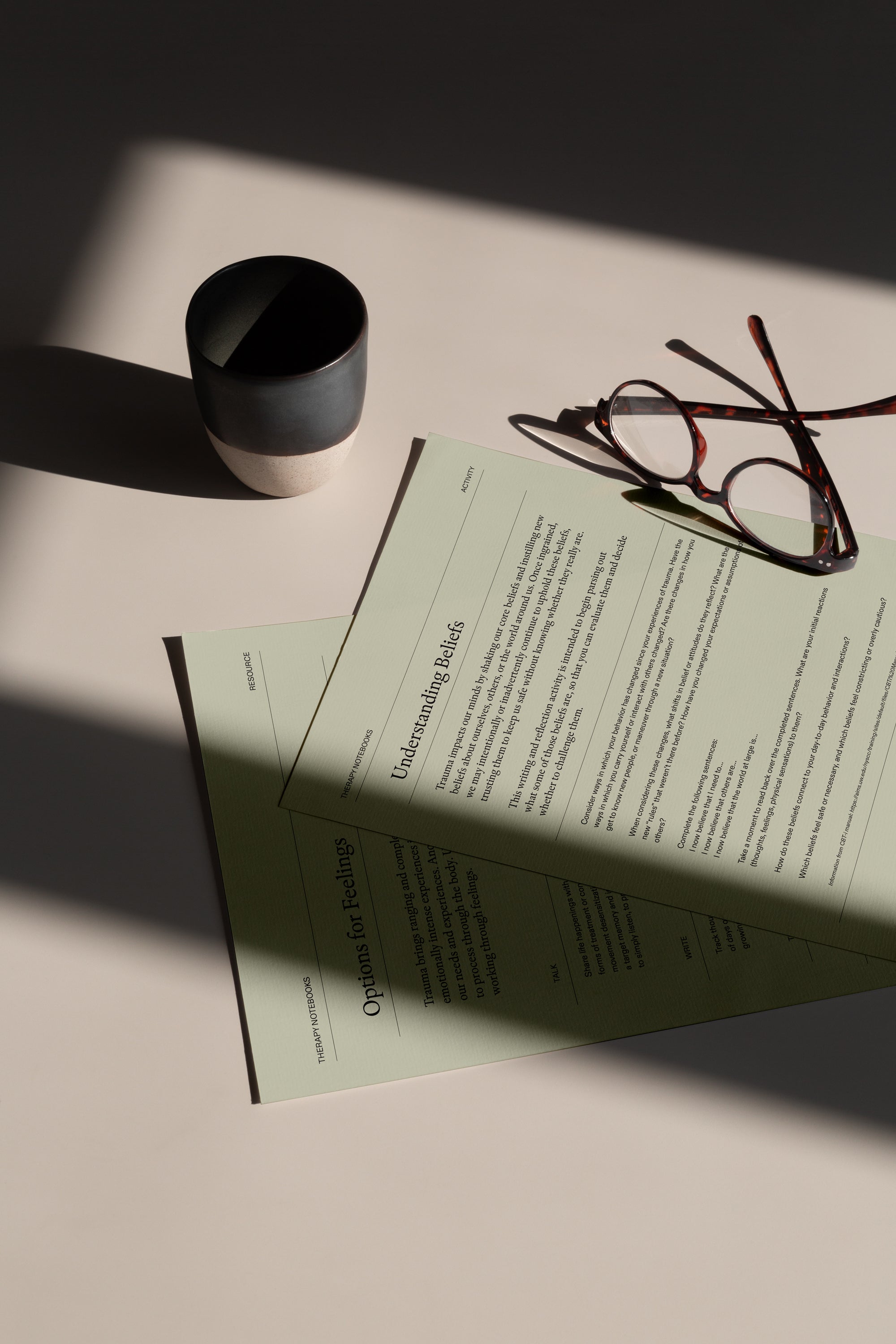 Expert Tips: Additional Resources for The After-Trauma Notebook
By the Therapy Notebooks Team
In addition to your weekly writing sessions with The After-Trauma Notebook, we're providing two additional resources for you to continuing identifying and understanding your traumatic experience—so you can process and heal.

Resource 1: Naming Trauma Beliefs
What It Is:
An exercise to help you identify the beliefs that have been shaped by your traumatic experiences—and deciding whether or not to challenge those beliefs.
How to Use:
Take 20-30 minutes to journal through the reflection activity. Go back to this activity as many times as you need.

Resource 2: Options for Feelings
What It Is:
A resource that guides you through different ways to work through your feelings, especially those that are intertwined with our traumatic experiences.
How to Use:
When you notice different emotions come up for you, refer to this resource and try one or more of the methods of processing your feelings.
Questions?
Our experts are here to help. Submit your questions to askanexpert@therapynotebooks.com and we'll do our best to answer them.
This article is not therapy or a replacement for therapy with a licensed professional. It is designed to provide information in regard to the subject matter covered. It is not engaged in rendering psychological, financial, legal, or other professional services. If expert assistance or counseling is needed, seek the services of a competent professional.