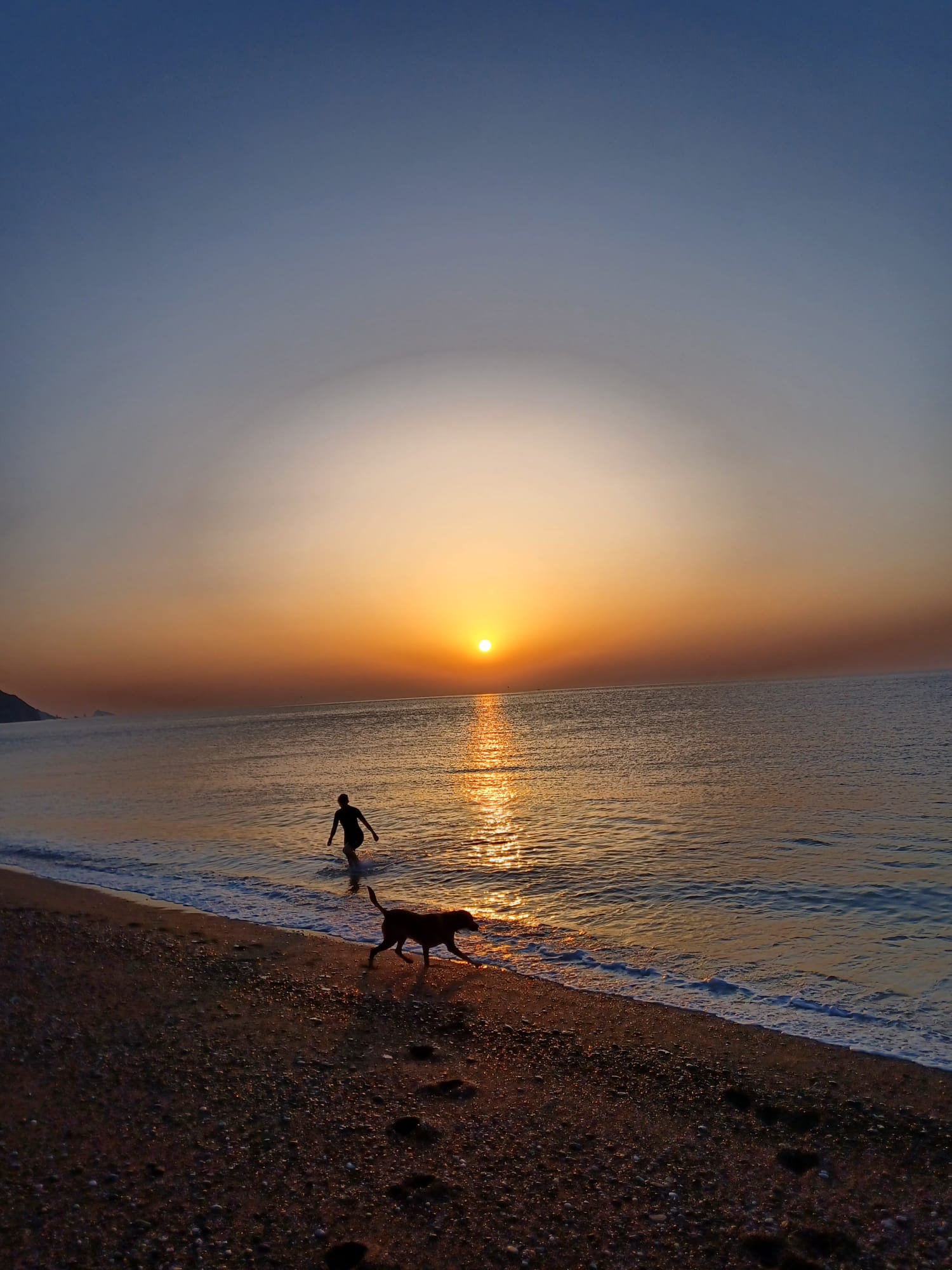 Real Stories: On Grief and Leaps of Faith
By Danielle, a Therapy Notebooks Customer
"[Understanding how to support my mental health is something] I've been able to cultivate through my therapist, Therapy Notebooks, and other support tools—and I feel a lot more confident that I can get through whatever life throws at me." 
Question: In a few sentences, how would you describe yourself?
I'm Danielle, and I'm a mother of two. After my husband died of cancer many years ago, I became a single mother of two. I wore the "career mum hat" for quite some time, running my business while making sure that my teenage kids grew and developed. A few years ago, my kids went to university, and I've since given up work and moved to a quieter part of the UK. 
Question: In a few words, why is mental health important to you? 
I've learned the language that helps me identify and understand what I'm going through and how and why I'm challenged by different situations. I'm able to discern the link between my mind, my emotions, and my behavior—even why I physically feel the way I do. It's a skill I've been able to cultivate through my therapist, Therapy Notebooks, and other support tools, and I feel a lot more confident that I can get through whatever life throws at me. 
Question: Share with us your mental health journey. What are some of the biggest moments that have been pivotal for you?
I was a relatively anxious teenager, but I never thought to seek out mental health support. To be honest, I never really believed in "mental health support" in the first place. While it's gotten better over recent years, the UK is unfortunately still quite cynical and skeptical about the validity of "mental health"—and I was no different.
Fast forward to eight years ago, and things drastically changed. This was when my husband was diagnosed with cancer. That was when I realized that it was time to seek out counseling. I ran up against barrier after barrier, and the experience was subpar. So instead of regularly seeing a therapist, I decided I simply needed to carry on as I usually did.
The turning point for me was when my husband died. I knew it was coming, but no one is ever properly prepared for a loved one passing. I sought out support through a charity called Cruise—a UK-based non-profit that offers bereavement counseling. This was of some help, but it took a long time to truly "buy into" the process. 
It was only when my teenage son started struggling with anxiety and developed Obsessive Compulsive Disorder (OCD), that I finally found a therapist that might help him. We would go to these therapy sessions together on a weekly basis, and I started building a vocabulary of my own: I learned about Cognitive Behavioral Therapy, and the relationship between thoughts, feelings, and behaviors; I learned about various coping strategies that not only helped my son, but also my day-to-day needs. I'm now also able to catch my thoughts in their tracks: I know when I'm catastrophizing, fortune telling, and thinking in an overly black-and-white way. 
As I've transitioned from being cynical and skeptical of mental health support, to understanding its value and transformative power, I'm continuing my journey to process the grief of losing my husband. My therapist has pointed out that I've spent so much of my life taking care of my kids (and distracting myself accordingly), that I haven't had time to properly feel the grief in my body. I have a long road ahead, but I know that I have the support I need to heal, process, and work through it. 
Question: How has Therapy Notebooks positively impacted your mental health? What insights and takeaways have been most helpful to you?
I have two Therapy Notebooks—The Anti-Anxiety Notebook and The Therapy Journal. After looking far and wide at the journals that were available on the market, it was easy to see that Therapy Notebooks were especially based on real evidence, and had substantive structural elements that guides you through real tools. In short, they have been life changing. 
The Anti-Anxiety Notebook has been helpful when I began to understand how to deal with anxiety and what might be triggering it through Cognitive Behavioral Therapy. Before knowing about Therapy Notebooks, my therapist had been giving me loose leaf worksheets that I kept in a binder. But it was nothing like having all of my needed resources in one place—and Therapy Notebooks did just that. They combined the therapist's guidance, educational comments and thoughts, and the actual journaling prompts in a tangible—and not to mention—attractive book. 
The Therapy Journal has also been tremendously helpful. It gives me a dedicated space to structure my thoughts ahead of seeing my therapist; and instead of showing up with a few disjointed events to talk through, I know exactly what is most important to process and get guidance and support on. 

(Note: You can get both books in the Therapy Companion Set and save more than 20% by purchasing the set.)
Question: What was a recent mental health win you experienced? 
It comes back to cultivating a confidence in tackling the unknowns that life throws at you. After my son and daughter went to university, I finally made the courageous decision to move somewhere that is more remote and live a quieter life. I was afraid—initially—that I would be away from my support network, that I wouldn't be able to truly build a new life for myself at an older age.
Instead of focusing on all the ways this move could go wrong, I finally made the decision to move. I knew I wanted to do it, and it was time for me to take the risk. It has been truly wonderful, and I wouldn't have been able to face these bigger life decisions if it weren't for the resilience that I've cultivated these past few years.