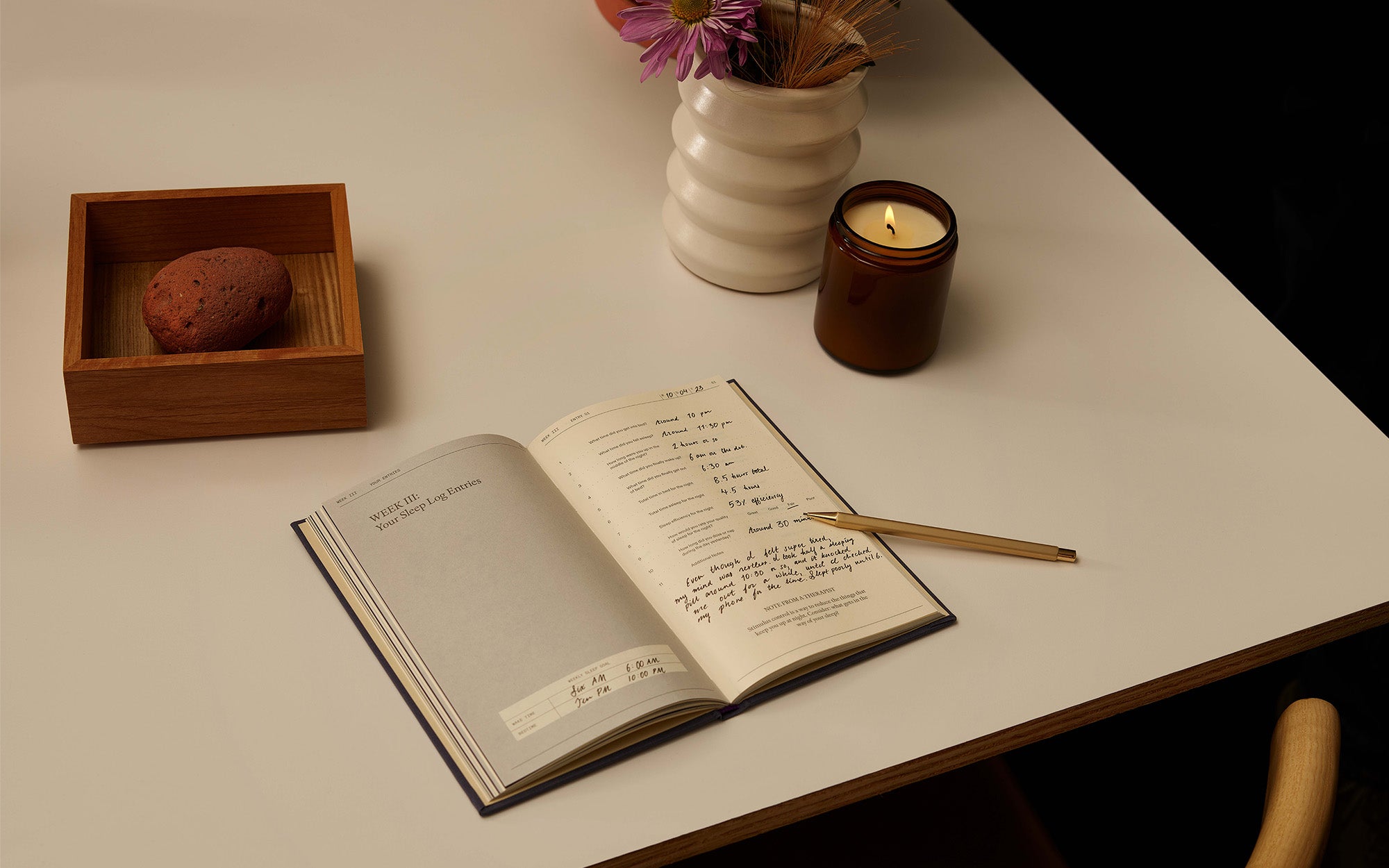 Expert Tips: Getting Started with The Anti-Insomnia Notebook
By Dr. Brandon Tong, Clinical Advisor
You've purchased The Anti-Insomnia Notebook. Now what?
We worked with one of our clinical advisors—Dr. Brandon Tong—to share a few tips on how to approach this six-week program in a strategic and practical way. 
Tip 1: Start the program during a stable time. 
The Cognitive Behavioral Therapy for Insomnia program is six weeks, and designed to be completed every day. If you know that you'll be traveling or particularly busy, it might be worth waiting for a period of time where your schedule is more predictable.
Tip 2: Approach it like a trial program.
Instead of thinking of all of the changes—sleep hygiene, a new sleep routine, your new sleep schedule—as changes for life, think of them as an experiment. Each week, you'll be asked to "test out" a new sleep schedule, and see if it works. 
Tip 3: Don't put too much pressure on yourself. 
Sleep is a bit of a paradoxical thing: the more you want it, the more elusive it becomes. As you're starting The Anti-Insomnia Notebook and its Cognitive Behavioral Therapy for Insomnia protocol, try to go through each day with an open mind and few expectations. While this program is highly effective and proven to affect real change, it may be harder to see progress if you put too much pressure on yourself through this process.
Tip 4: Take stock of your lifestyle. 
Sleep is impacted by a myriad of things—exercise, substance use, diet, and device use. Flip to the Appendix and read through the Fundamentals of Self-Care, and take stock of how you might make small adjustments to improve your sleep quality.
Questions?
Our experts are here to help. Submit your questions to askanexpert@therapynotebooks.com and we'll do our best to answer them.
This article is not therapy or a replacement for therapy with a licensed professional. It is designed to provide information in regard to the subject matter covered. It is not engaged in rendering psychological, financial, legal, or other professional services. If expert assistance or counseling is needed, seek the services of a competent professional.