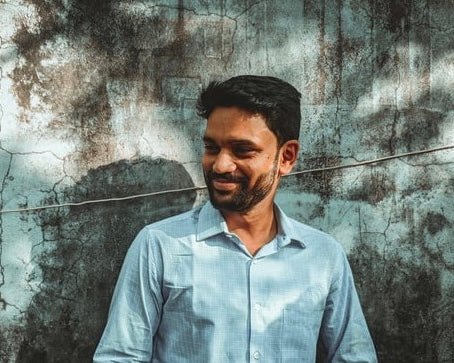 It's possible you're at a point in therapy in which you'd like to stop treatment, or you've accomplished a set of goals with your therapist. You might need support evaluating what to do next. If you're deciding what your next step is—stopping therapy, making an adjustment, or pausing—consider the following options.
HOW DO YOU KNOW IF YOU'RE READY TO STOP THERAPY?
The nicest, though still emotionally complex, situation is if you have met your therapy goals or are feeling more emotionally stable and able to manage difficult moments. A helpful marker may be if there's not as much to say or process in each session, if you've typically had a lot to share and process. At that point, it may be helpful to talk with your provider about the changes you've noticed, their sense of your progress, and whether a change in frequency or preparation for termination might be a good idea.

You can also stop therapy without "graduating." Many people will pause their therapy for a number of reasons, including changes in schedule, changes in finances or insurance, lack of progress, or even therapy fatigue. Therapy can also ask you to do things that are daunting, and continuing to try to work on yourself can be tiring. It's understandable if you're not ready to work on some things, or if you want to take it slow. If you're not feeling ready for that work, that's okay. Discuss with your provider if you're wanting to pause and the reasons why. The two of you can then discuss whether a shift in therapy direction, provider, or timeline makes the most sense.
WHEN YOU'D LIKE TO STOP, PAUSE, OR ADJUST THERAPY
Termination
This is a term to describe the process of ending therapy. The end of treatment can happen for many reasons, bringing a range of thoughts, feelings, and associations leading up to the final session. Our minds may jump to experiences of rejection and loss, or gratitude, joy, and a sense of empowerment. Remember to be gentle with yourself and open with your therapist. This may be an opportunity for a goodbye that we don't often get to experience with others. 
If you've decided to stop therapy altogether, it's common to reflect on sessions, utilize a couple sessions to prepare for the ending, and create a plan for maintaining progress before parting ways with your therapist. If you wish to transition care to another therapist, you might ask for a referral.
Moving or Changing Therapists
Whether you're changing your place of residence, the relationship with your therapist isn't a good fit, or you'd like to visit a therapist with another expertise, remember:
Try to be honest and ask for what you need from your new therapist
Keep an open mind as you browse directories and set up consultations. Which criteria (identity, years of experience, treatment style, insurance, in-person or virtual, etc) is a must? Which criteria might you try? You have the freedom to change your mind
Check in with yourself. Do you sense a therapist is receptive, and do you feel comfortable raising concerns?
Therapists created a journal to guide your time in therapy. Inside is a check-in and FAQ on checking for comfort with your therapist, including the need to communicate when the relationship isn't working.
KNOW YOUR OPTIONS FOR THERAPY
Therapy is versatile and unique across providers and clients. While many think of therapy as weekly meetings for an hour with activities between sessions, it can be customized for desired frequency of meetings, length of sessions, and type of treatment (otherwise called modality). As you experience therapy, feel free to ask about potential changes or ways that the therapy can better help and serve you. 
In his 1989 bestseller, psychiatrist Irvin D. Yalom talks about the influence of having a set, limited time in therapy. He draws attention to a client's sustained focus in facing pain and completing goals in a set amount of time. This brief approach lives alongside time-bound treatments such as: Solution-Focused Brief Therapy (SFBT), Brief Psychodynamic Therapy, and Single-Session Interventions (SSIs)—the latter of which research explores the effect of one therapy visit amid therapist shortages and therapy goers' limited time and money. 
Even outside of individual therapy, other options allow for ongoing mental health support, including group therapy, support groups, and skills groups. These tend to be spaces that help decrease a sense of isolation, offer validation and peer support, ideas for new skills, and a sense of shared community. They also tend to be time-limited and more affordable than individual therapy. 
Ultimately, it is up to you to decide how long and how often you wish to be in therapy. There's no set way to approach therapy, only that it works for you and your provider. Whatever the set up is that allows you to participate fully in the therapeutic process is what you want to look for.  
Learn more about getting the most out of therapy—whether you're starting out, returning, pausing, or need to reevaluate your goals.
This article is not therapy or a replacement for therapy with a licensed professional. It is designed to provide information in regard to the subject matter covered. It is not engaged in rendering psychological, financial, legal, or other professional services. If expert assistance or counseling is needed, seek the services of a competent professional.