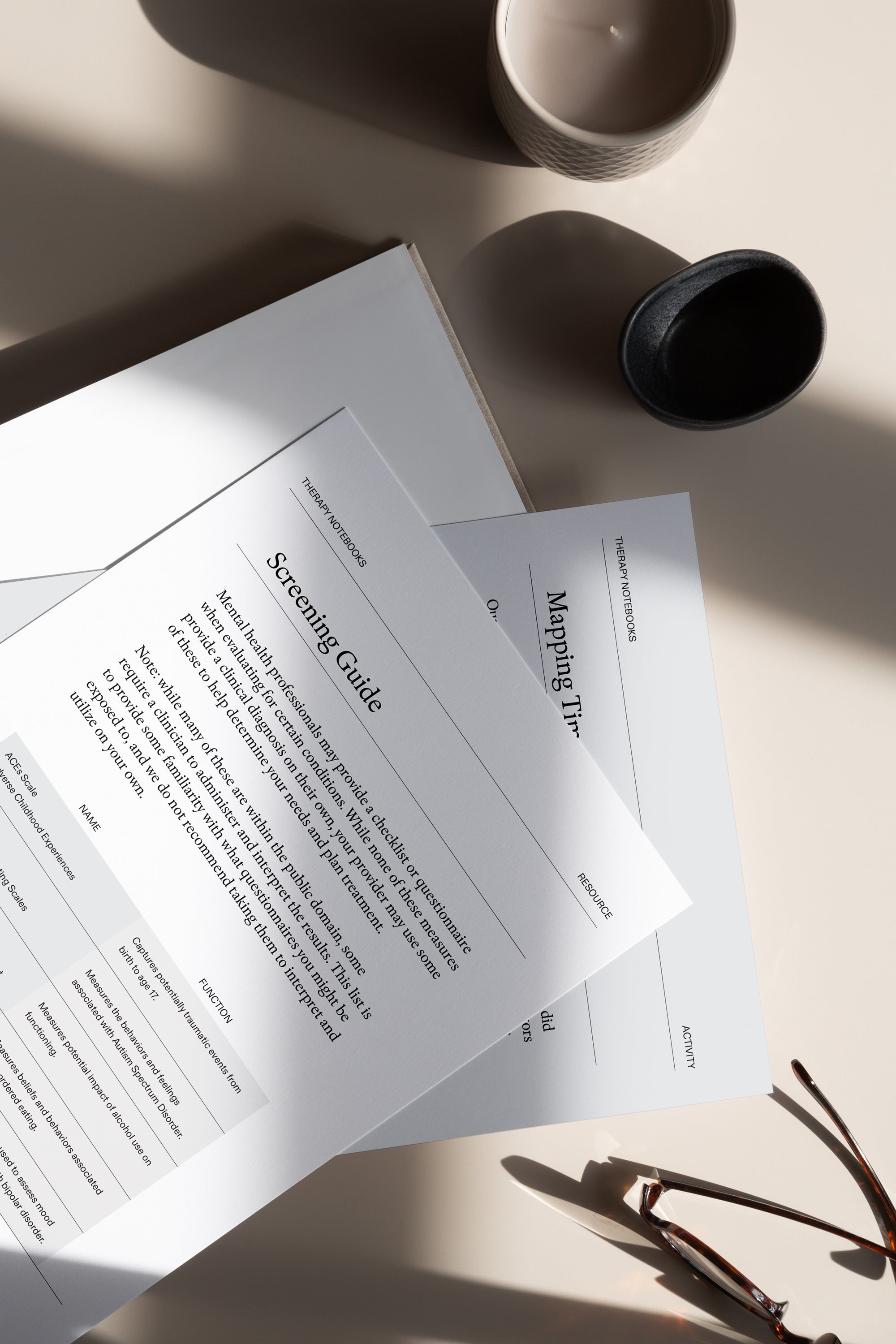 Expert Tips: Additional Resources for The Therapy Journal
By the Therapy Notebooks Team
Therapy is a collaborative process with your therapist. The more equipped you are to navigate that relationship, the better your therapist is able to provide the unique care and strategies for you to reach your goals. We've provided two resources to equip you to do just that—alongside The Therapy Journal.

Resource 1: Mapping Time
What It Is:
A reflective exercise that gives you moment to pause and take stock of big picture patterns in your life. This resource helps you understand what factors might be impacting you more holistically.
How to Use:
Take 20-30 minutes to journal through the different questions here. Share your answers with your therapist and trusted friends and family.
Resource 2: Screening Guide
What It Is:
A list of questionnaires that may be used by clinicians to help build an understanding of their client at the first session.
How to Use:
Read through the Screening Guide and take note of which questionnaires your therapist has used with you (or not!). Ask your therapist about the ones that you're most curious about.
Questions?
Our experts are here to help. Submit your questions to askanexpert@therapynotebooks.com and we'll do our best to answer them.
This article is not therapy or a replacement for therapy with a licensed professional. It is designed to provide information in regard to the subject matter covered. It is not engaged in rendering psychological, financial, legal, or other professional services. If expert assistance or counseling is needed, seek the services of a competent professional.