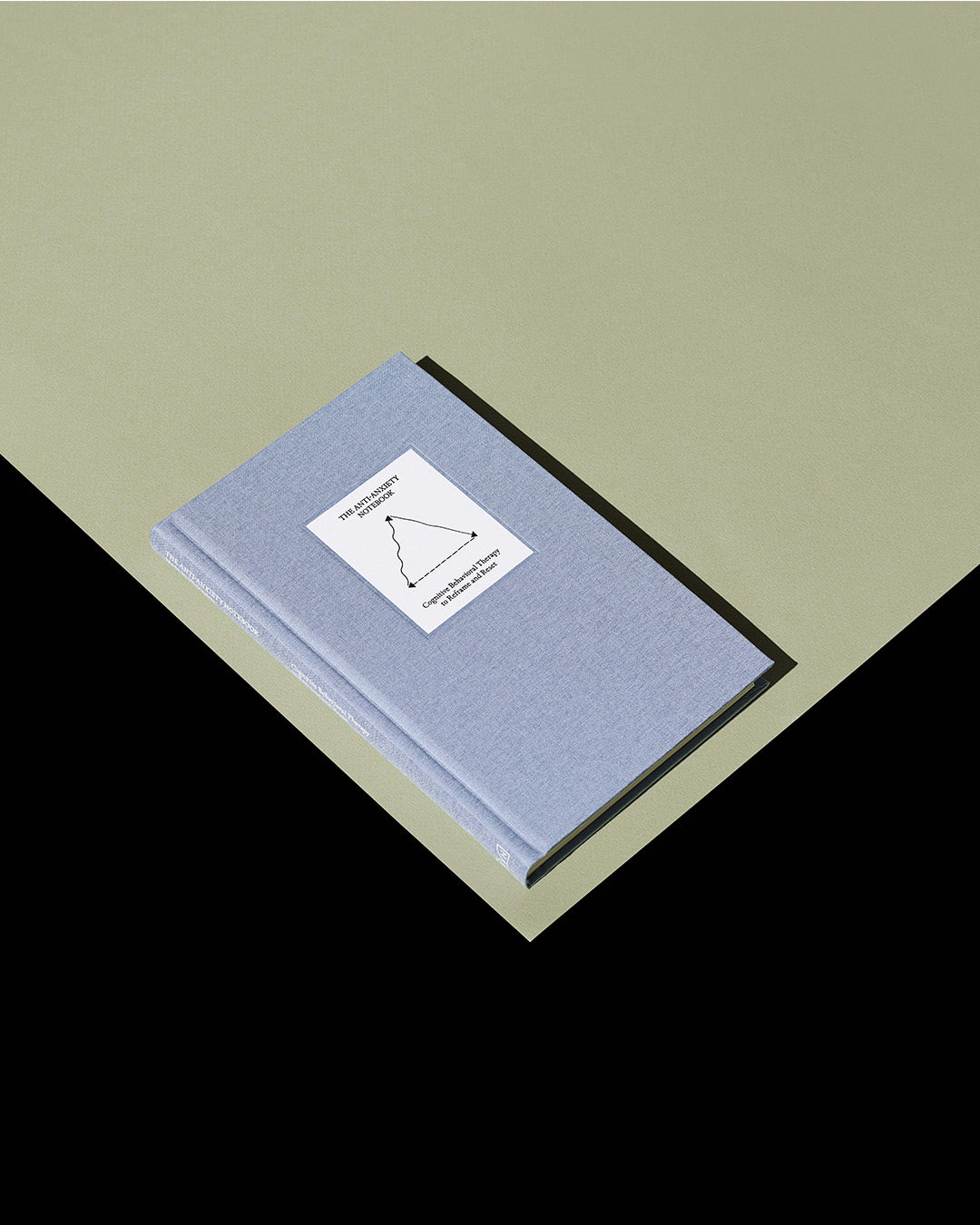 Expert Tips: Navigating Uncertainty with The Anti-Anxiety Notebook Entries (With Examples)
By the Therapy Notebooks Team
The Thought Log is a versatile Cognitive Behavioral Therapy-based tool. In addition to the example journal entry we include in The Anti-Anxiety Notebook, we've included two more examples and Dr. Diana Hu's commentary to help you get more out of your journaling experience.
Suggested Use:
Take a few minutes to read the entries, Dr. Diana Hu's review and recommendation, and reflect on how you might incorporate these examples into your journaling approach.
Dr. Diana Hu's Review
These two entries are great examples of managing uncertainty—especially situations that are outside of our control. When we experience anxiety, it can make any degree of uncertainty feel difficult to tolerate, which feeds into a desire to regain control. This can manifest as "should" statements and unrealistic expectations of ourselves, which are common cognitive distortions.

As you can see, these individuals were able to catch these thoughts and appropriately identify them as self-blaming, should statements, and fortune telling.

Dr. Diana Hu's Recommendation
Our minds may try to spin a situation to give you an unrealistic—but comforting—sense of control. See if you can recognize when this is happening, and how you feel before and after reframing those thoughts.
Questions?
Our experts are here to help. Submit your questions to askanexpert@therapynotebooks.com and we'll do our best to answer them.
This article is not therapy or a replacement for therapy with a licensed professional. It is designed to provide information in regard to the subject matter covered. It is not engaged in rendering psychological, financial, legal, or other professional services. If expert assistance or counseling is needed, seek the services of a competent professional.