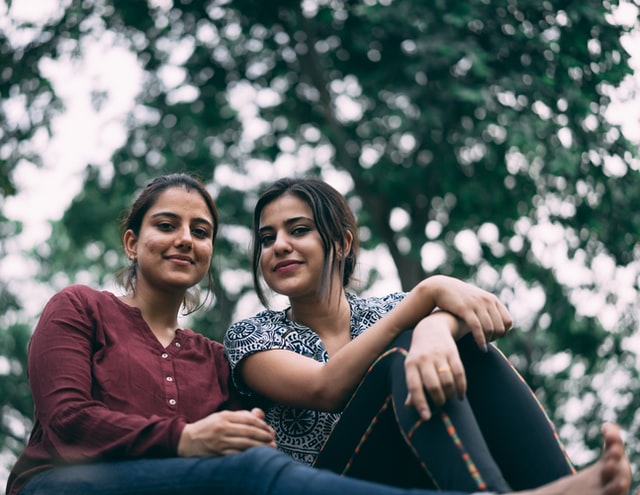 Asian Americans and Eating Disorders
By Jessica Yu, PhD
A series from Jessica Yu, PhD, lead clinician for the The Anti-Insomnia Notebook and The After-Trauma Notebook .
I recently came across a research article titled, "Body Image and Eating Disorders Among South Asian American Women: What are We Missing?" Presenting their findings from interviews with over 50 South Asian American women, the authors note the interplay of Western and South Asian attitudes on participants' beliefs about their appearance. This attitude "clash" extends beyond a Western and South Asian context; the experience of existing within conflicting beauty standards—and the gap in access to care—is the case for many minoritized groups. Authors in the 2021 study conclude that it is important to consider this combination of attitudes in the conceptualization of eating pathology and body image in young South Asian American women.
As an Asian American psychologist who specializes in the treatment of eating disorders, I wholeheartedly agree. The original theory of how eating disorders develop and are maintained came from a cognitive-behavioral framework. It theorized that people struggling with eating disorders over-value control over eating, shape, and weight, which leads to strict attempts to control weight, including restricting, binge eating, and purging. Later revisions of the model add that "life" as well as a need for perfectionism drive the over-valuation of control. While these additions have been helpful in explaining the cognitive and behavioral underpinnings of conditions such as anorexia, bulimia, binge eating disorder, and body image disturbance, they still painfully fall short.
What, exactly, is the "life" that drives eating disorder psychopathology? How is this influenced by cultural and global attitudes stemming from race, ethnicity, sexuality, and gender? What does this mean for Asian American women? From my perspective, it is the experience of growing up in a Western world in which beauty is defined by highlights in my dark hair, a bronze glow across my skin, and flatness on my stomach— and of being raised in an Asian family that believes that women are beautiful by being small and having eyelid folds. The dual experience challenged me, and many other Asian-American women, to take stock of my appearance, outline all the ways in which it is wrong, and devise all the ways in which to make it right. It also left me at a loss when ideals contradicted each other. For example—should I indeed work for the warm tan that is often considered beautiful by Westerners, or shield my skin for the fairest of skin that is prized by Asians?
It isn't surprising, then, that the prevalence of eating disorders is greater among Asian American women than among other underrepresented groups . Given this—and that Asian American mental health continues to be relatively understudied despite the fact that Asian Americans are the fastest growing racial or ethnic group in the United States —it is high time to bring our awareness to this problem. It is time to recognize that Asian Americans—of all genders, although more research is needed in this area—experience eating disorders, to understand the signs and symptoms, to know where to seek treatment, and to have resources to help loved ones.
Read more from Jessicahere.
Further Reading
This article is not therapy or a replacement for therapy with a licensed professional. It is designed to provide information in regard to the subject matter covered. It is not engaged in rendering psychological, financial, legal, or other professional services. If expert assistance or counseling is needed, seek the services of a competent professional.